VELOCITY FOR SALE
This airplane was built by my good friend Joe Schifferl
Passed away from Mesothelioma February 18 2007
Thank you for looking!
VELOCITY 173 RG Elite Airplane
Aircraft Specs: www.velocityaircraft.com
FAST & ECONOMICAL
Length overall 20ft, Height 7'9", Wheel Base 110", Track Width 80".
Canard Span 188", Wing Area 122.5 sq ft, Canard Area 22.8 sq ft, Total Wing Area 145sq ft, Empty Weight 1640 lbs, Gross Weight 2700lbs, Useful Load 1060 lbs, Useable Fuel 55 Gal, Wing Loading at Gross 18.09 lbs/sq ft, Design Load Factors +9 G's/-7 G's, Cabin W/L/H 42.5" x 84" x 42.5", Seating 2+2
Actual Performance at gross Weight (215 HP Powersport 13B Rotary): 1.3 liter Mazda Wankel
Take off Distance 1250 Rate of Climb (sea level) 1200 fpm, (sea level) 184 kts,
Ceiling 20K
minimum Speed 60 kts, Landing Speed 70kts
All info is to the best of my knowledge.
This is A Velocity 173/RG-retractable landing gear
painted in white Imron with green and gold trim
approx 160 Hours Total time on airframe
Garmin GNS430 gps/com
Garmin SL30 Nav Com
Garmin Indicator w/Glide Slope
Garmin GTX 327 Transponder
Garmin GMA 340 audio panel with 4 place intercom
Blue Mountain EFIS primary flight display with 2 axis autopilot
Blue Mountain EFIS light for backup flight display
Tack and hobs meter
Compass
Powersport Rotary RE215-2 "215 horsepower" engine approx 160 Hours
Runs on Mogas or 100 LL
MT constant speed three blade prop
Dual Fuel levels
Pitot heat
Aux fuel pumps
Aux power outlets
Circuit breaker panels
Dual Batteries
VELOCITY FOR SALE
Beautiful professionally fitted and installed leather cow hide interior.
This airplane will be at the Hartford Wisconsin "HXF" and can be seen by appointment
or
Come see her at Oshkosh
Hopefully we will have EAA Airventure 2021
Showcased
"Home built parking"
Call Scott 414-315-7239
I know this airplane well.
It was built by a good friend of mine that passed away from cancer.
The airplane has been in storage and is in great shape.
Running strong!
This airplane was
showcased and flown in the Airventure EAA Air Show
home built review in
2005
2006
2007
2008
I flew her with Joe
in the Airventure Cup race in 2006
and with Joe's twin Brother Bill
in 2007 with an average speed 205.12 mph
Not bad for a 4 place airplane
VELOCITY FOR SALE
Thank you for looking!
Any Questions you have, I will try to answer.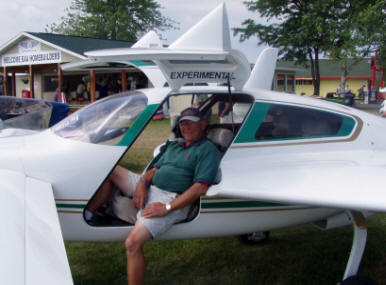 Picture of Joe and his baby
"Joe the Builder"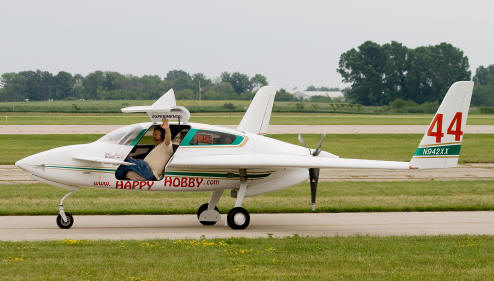 Picture of me (Scott Jones) and N942XX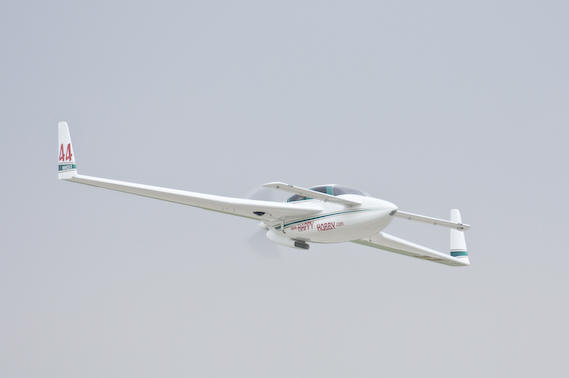 Picture of N42XX showing off at Airventure EAA
Click on to enlarge
More info on the Velocity Airplanes can be found at
www.velocityaircraft.com web site
This is listed to the best of my knowledge.
Not responsible for any discrepancies that I have made
Responsibility is on buyer to check accuracy
Thank you